Once you have finalized your book and exported your files, you may decide to upload your Print PDF exports to print-on-demand services to create physical copies of your book or distribute your EPUB files through any of the many ebook book retailers.
Pressbooks allows you to add a 'Buy Book' link to your book's home page which will direct visitors to online retailers which allow them to purchase physical or digital copies. The Publish menu in the left sidebar allows you to configure the locations where your book can be purchased. To use this feature:
Select 'Publish' from the admin menu of your book.
Enter the URL for your book's listing with any of the relevant distribution services (Amazon, O'Reilly, Barnes and Noble, Kobo, iBooks, or Other)
Click 'Save Changes'

If you add one or more URLs, a BUY BOOK button will be displayed on the homepage of your webbook and in the title bar of the reading interface.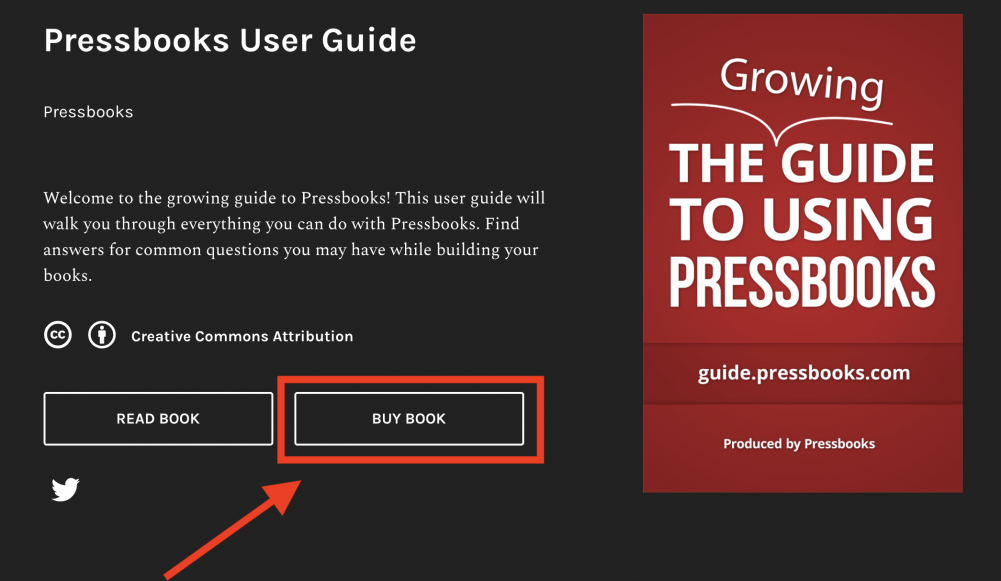 Clicking this link will bring readers to a page which provides links to your book's purchase page with any of the retailers you have listed.