Book Title:

Pressbooks User Guide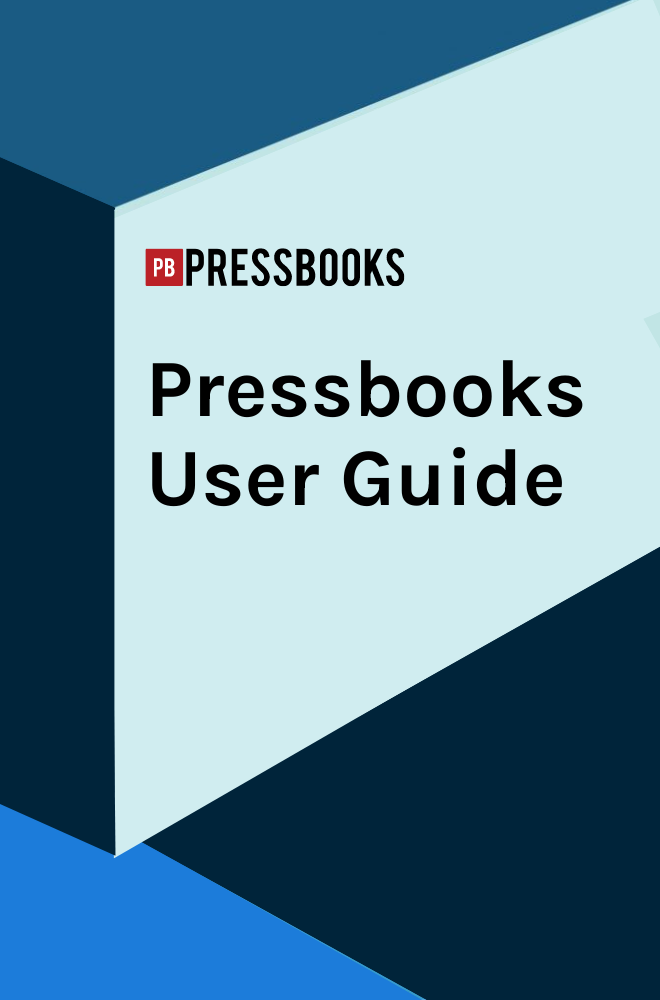 Book Description: Welcome to the Pressbooks User Guide! Find answers for common questions you may have while writing and publishing your book with Pressbooks Create.
License:
Creative Commons Attribution
Book Information
Book Description
The Pressbooks User Guide is your handbook for using Pressbooks effectively to produce books. This Guide covers the basics of Pressbooks, including how to quickly get a book into Pressbooks and out the other end as a beautifully designed webbook, ebook (EPUB), and print-ready PDF.
License
Pressbooks User Guide Copyright © 2012 by Pressbooks is licensed under a Creative Commons Attribution 4.0 International License, except where otherwise noted.